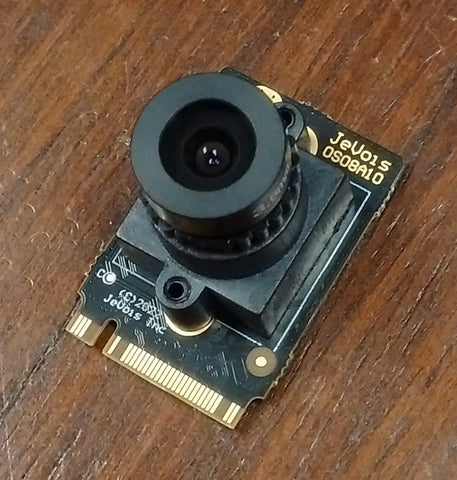 JeVois-Pro os08a10 3840x2160 (4K, 8MP) sensor
Real-Time Inventory Available
All in-stock items usually ship within one business day.
---
---
This sensor is for JeVois-Pro only. It will not work with JeVois-A33.
Optional 8MP sensor for JeVois-Pro. This sensor supports 1920x1080 capture at up to 60 frames/s, and 3840x2160 (4K) capture at 30 frames/s.
Use this sensor if you need both a wide field of view, yet high resolution for small objects. Beware that 8MP is a lot of data for the embedded processor of JeVois-Pro, which is why JeVois-Pro ships by default with a 2MP Sony IMX290 sensor.
For example, you can expect ~7 frames/s in detecting ArUco virtual reality markers at the full 3840x2160 resolution.
---
We Also Recommend
---